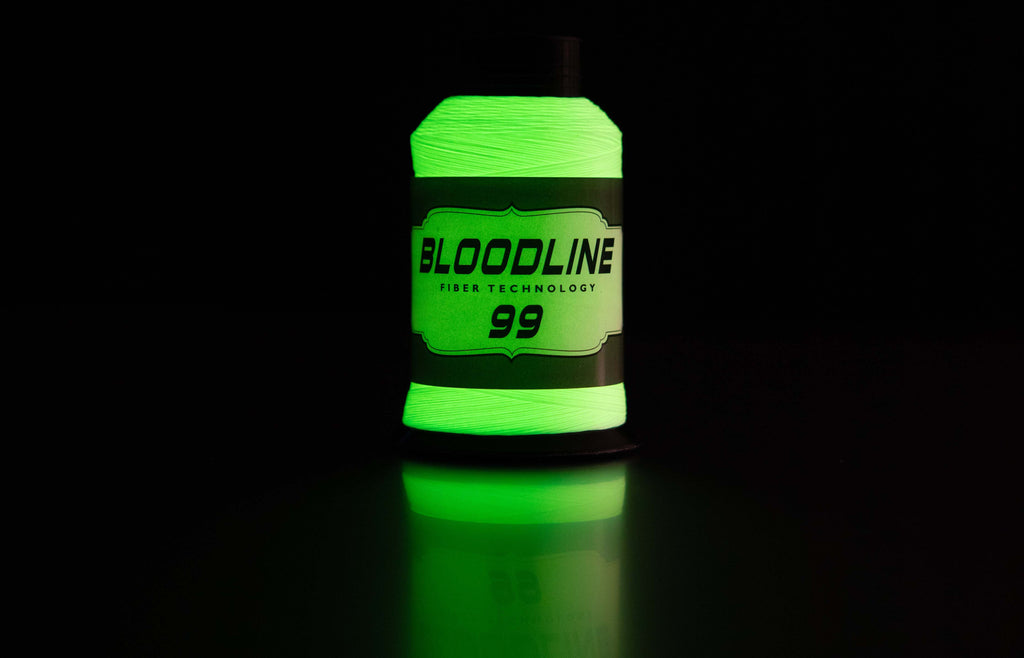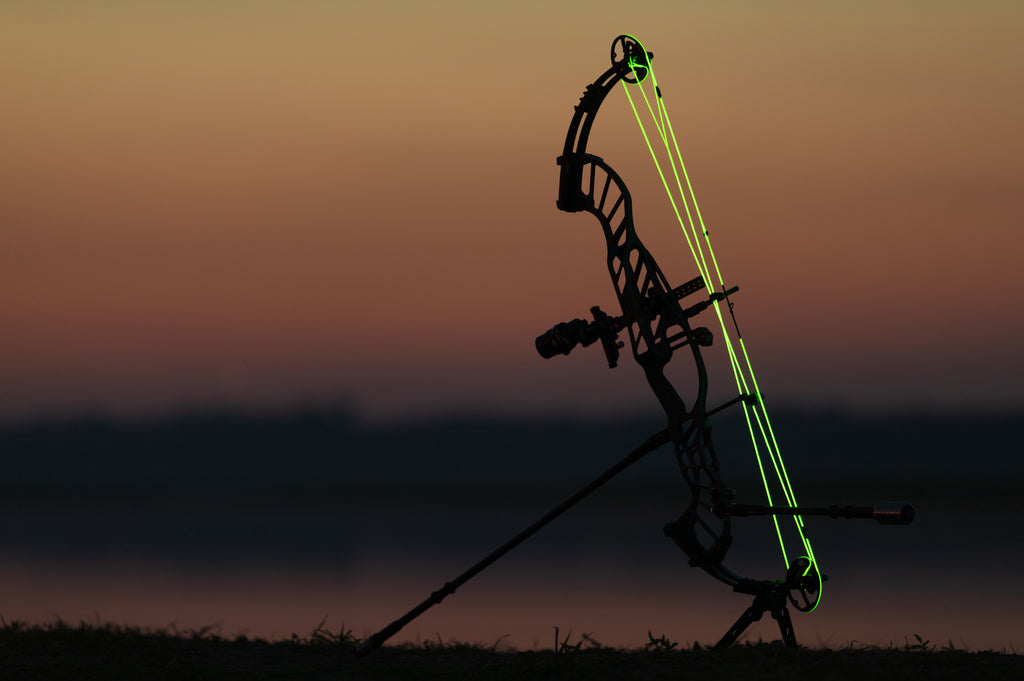 We are giving 2021 a bright start by creating B99- Glow string material.
Our first production run is a small batch so we are only offering it in 1/8 lb spools. 
B99-Glow is a higher price due to the high cost of the pigment used to produce it.  We recomend using it as a pinstripe if wanting to reduce costs. 
Note:
After being exposed to UV light the string material will create a green glow for 15 to 45min. 
What is in B99?
Pure Dyneema® SK99  fiber + Our Patent Pending Next Gen Coating Technology Tests have found excellent string balance and constructional stability. 
Next Level Coating provides:
-A waxless bowstring
-Improved abrasion performance
- Tight compact string
-Constitutionally stable and balanced string
SIZE:
1/8 lb